Following on the last article about the importance and benefits of the SEO, we would like to share some beginner tips for SEO and organic traffic growth. Bear in mind you need at least six months of consistency in the SEO practices to see any results.
Drastic changes have occurred within the Search Engine Optimization through the last decade. As WordPress grows and the number of overall websites out there grow too. Businesses now need to fight in the race to be at the top of SERPs (Search Engine Result Pages). We mentioned some benefits of having an SEO strategy in place and how being consistent could help your business. This time I will try to explain some beginner tips and tricks for optimizing your WordPress website's organic traffic through SEO.
1. Keyword Research
Believe it or not, but keywords are still alive and well in 2020, although some say they are not that important now. The truth is, they are still playing an important role when it comes to SEO. Keyword research will help your company figure out trending topics in your market now (e.g. ideas for blog posts).
You can plan your content with those keywords to appear higher in the SERPs if you use the specific keywords that are continuously researched. It is a great way to communicate your topic with the search engine crawlers so that your website shows in higher rankings. Following this pattern will allow you to create the content that is trending or requested.
Many tools allow you to do keyword research, some of them are free to use, and some have paid options. AnswerThePublic is one of the keyword research tools. It presents the keywords in a visual form that you can save as an image. It is straightforward and easy to use. Here is an example.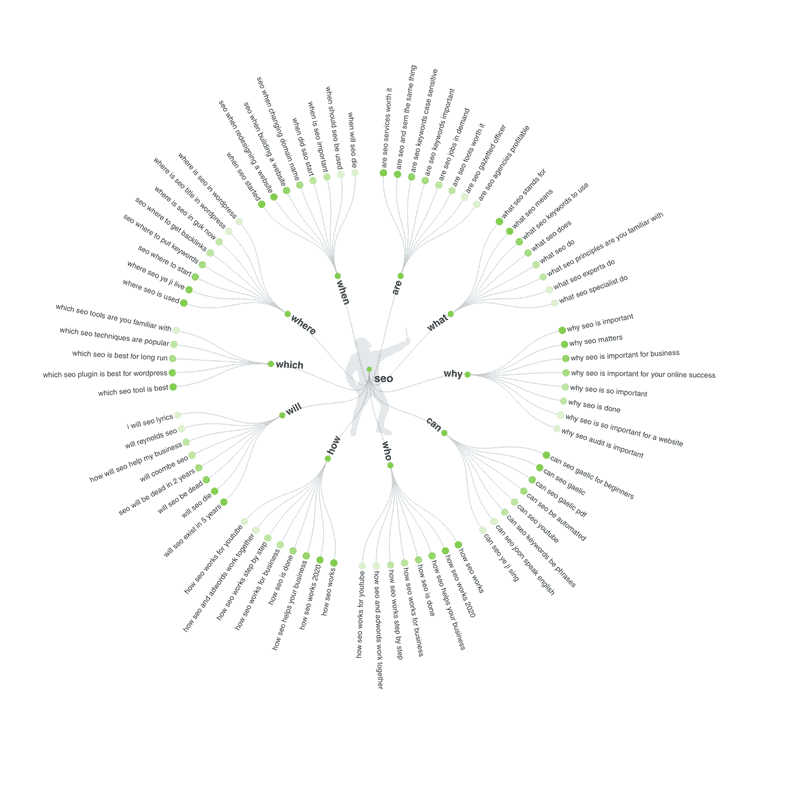 2. Images and speed
We cannot stress enough about how optimizing the images for the website is crucial for the website to gain engagement and rankings. First, if your pictures are too big for the website use, they will take longer to load, which links to the speed of the website. Rate is a crucial part of your website. Many sources claim that speed is a ranking factor, so the lower your website is so will your ranking be.
Apart from optimizing the images to gain speed, it is also important to remember about the alt text when adding them to your WordPress. Alt Text (Alternative text) are helping the Search Engines like Google to see whether there is a relevant image content on your website to the search topic. Therefore, the Alt Text plays a crucial role in SEO optimization. You can add the alt text to your images at any point in time through the media gallery.
3. Optimize blog posts
There are many things you can do to optimize your blog posts to be more.
Did you know that search engines target engaging content? It is said that images and videos are much more attractive than just text. If you make sure that you add all the Alt Texts to your files, then the SE will target your website to the specific topics.
Another thing you can do to have an SEO blog is to add the Meta Description to the blog post. This is the short description that shows up under the title of your website/blog on the Search Engines. Together with the Meta Description comes the title of the blog post, be sure to make it engaging and SEO friendly, so that it is easier to target by the Search Engines.
The last quick thing to do when writing your blog posts and posting it on your website is to remember the tags and categories. The content of your website will become more organized and more comfortable to navigate; this makes your website better to use, which will help you get better SEO rankings.
4. XML Sitemaps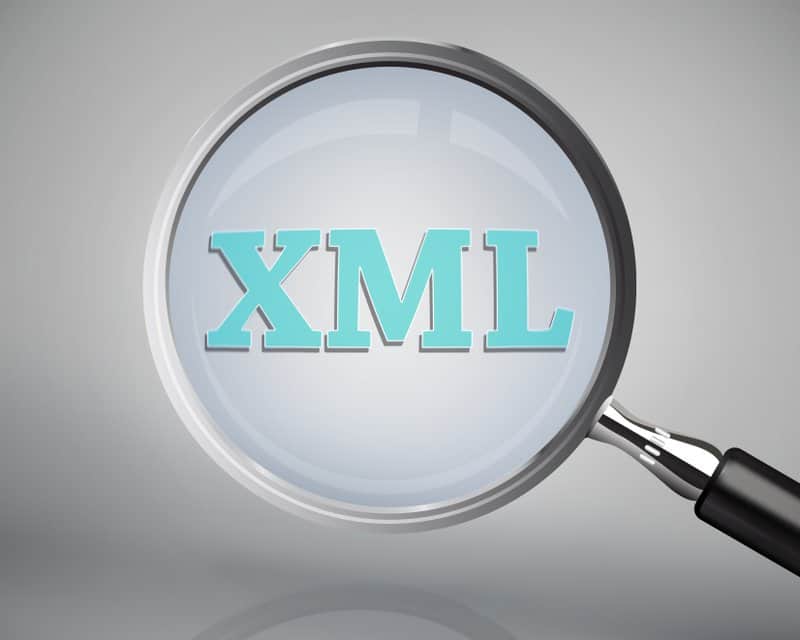 A Sitemap is a file containing a list of pages and their content that appear on your website; they are generally organized into a hierarchy.
SML sitemaps do not directly boost your SEO ranking. It is helping to communicate the information to the search engine bots. Therefore, it will allow the Search Engines to see your website clearer and will increase the chances of it, showing up higher in the rankings.
Some of the SEO plugins will create the XML Sitemaps for you read to download and upload them into the Search Engines.
5. Use plugins to help you
Plugins are wildly available for the WordPress websites, and they can be a useful tool that will make your life easier, especially if you're a beginner. There are plugins out there that are focused on helping you optimize your SEO.
Those plugins will give you clear advice and some ideas on how to optimize everything on your website. They can be useful to help you find the places where you have to put the information such as the Alt Text. Some of them will give you a report on how you did and what to improve to make your website/post/page more SEO friendly.
To gain more information about the SEO plugins and which ones we from experience recommend (free and paid options). Check our article here.
6. Choose between www or non-www
When choosing your domain, you can choose between the option of having a www at the beginning or not. Although it will not affect your SEO rankings in any way. Search Engines consider the website with www different from the one without the www. Therefore, it is crucial to choose one version or the other and stick to it.
7. Responsive Design
The design of your website matters, especially when it comes to them being responsive to different devices and screen sizes. Nowadays more people are using mobile phones and other mobile devices to browse through the internet and saying that your website should look and perform on any devices.
Google supports responsive websites, and so it is using this factor for its ranking. Your site has a responsive design will therefore raise your SEO ranking, and there is a better chance of appearing on the SERPs. WordPress users need to choose the theme carefully for it to support the responsive designs on different devices.
8. Internal/External Linking
This is connected mostly to your blog; the search engines look at how your website is connected both internally and externally. Using the links in your content tells the search engine bots how it relates to other/similar posts or websites. Using some links smartly (you don't want to overdo it) will make your content look more valuable.
Internal linking is crucial because it helps people navigate your website and most often increase the amount of time, they spend on it. They also help with the spread of authority, which is brand building.
External links are useful to use as well; you should have a mixture of both within your articles. They are an excellent source to connect with different businesses in your market. Using items with substantial authority, it will increase the user experience. Search engines will know that you are linking high-quality content, and this will help your SEO.
9. SSL Certificate and security
Secure Sockets Layer (SSL) encrypts the connection between and user and the server giving an additional layer of protection to the website. You will be able to notice the websites that use the SSL as there will be a padlock appearing next to the link in the browser bar.
Again, it is not an SEO factor but Search Engines block and pushes back the websites without the SSL certificate. Google officially said that HTTPS is a ranking factor about in 2014; therefore, it is an essential factor to remember if you want to appear on the SERPs.