If you're not a designer, or don't generally have an eye for design, it can be difficult to make the right choices when it comes to the look and feel of your blog. Here are a few steps you can take, to ensure your blog design is cohesive and looks professional.
1. Select a Premium Theme
There are decent free WordPress themes out there, but to really give your blog that professional look you desire, you should invest in a premium theme. Take your time with this, window shop and look at live demos to get a proper feel for what your blog could look like.
Premium themes are usually supported by the developer, so you can get assistance when you need it.
Some great places for themes to start with:
StudioPress – Creators of the powerful Genesis Framework and accompanying child themes
ThemeForest – Large marketplace for premium themes
MOJO Marketplace – Another large marketplace for premium themes
Most themes are nowadays, but make sure the one you choose is responsive – you want your visitors to enjoy your blog, whether looking at it from a desktop or on their smartphone.
2. Pick a Feature Colour
It is important to pick a feature colour and continue it throughout your blog. It can become one of your identifying features. Facebook is blue, YouTube is red, Starbucks is green – you get the point.
Other than going with your favourite colour, you can start by looking at other websites you like the look of – simply use the colours they use as inspiration. When choosing a WordPress theme, you can also take on the colour scheme featured in it, or even change it slightly.
A quick way to get started is to choose a feature colour and one other to accompany it. I will show you in this example: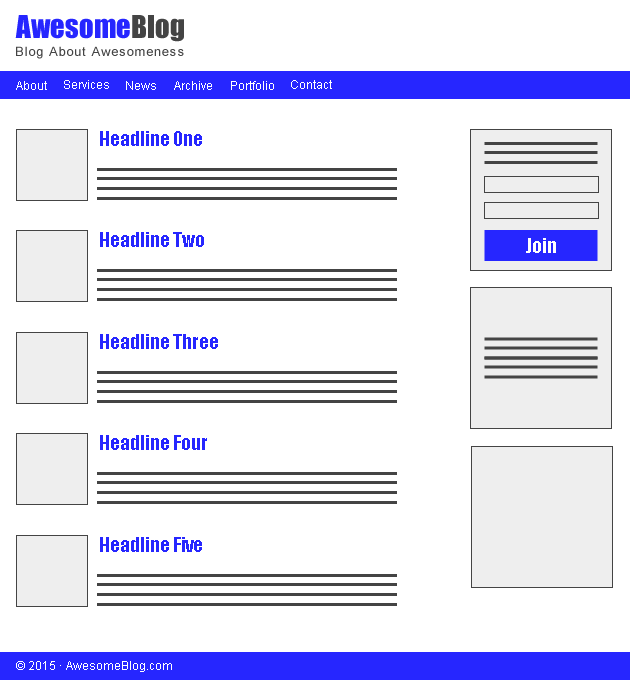 This example blog uses this colour palette:

You can see 3 colours here, but white is the background so technically isn't something you need to pick, unless you would like to change the colour of it to something else.

The look and feel of a blog drastically changes, when you change your feature colour, so experiment – even with colours you wouldn't normally pick.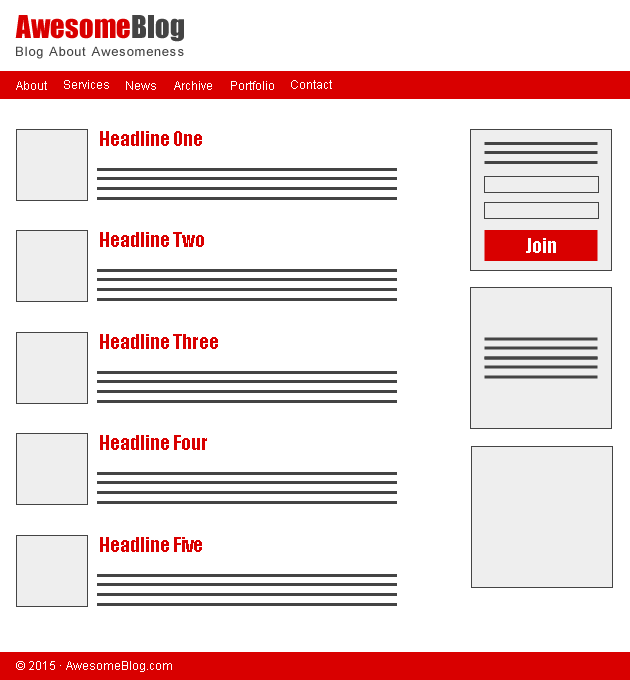 Of course you can change how you use your feature colour and move things around a little: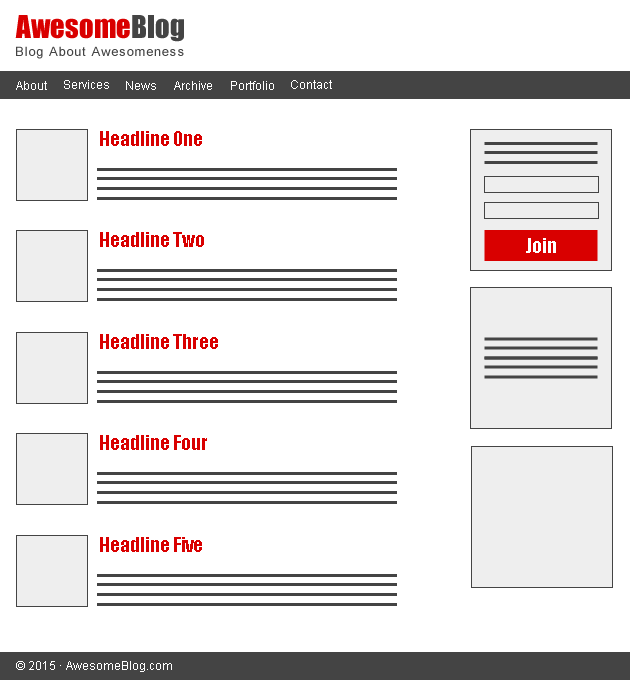 Colour combinations are mostly down to personal taste – this is your blog after all, but a good tool to visualise which colours go together well is Coolors.
3. Use a Professionally Designed Logo
Visually, your logo can be the single most important item that your visitors will identify you by – it forms a large part of your blogs overall design.
Unless you are able to do this yourself, or have a friend to make one for you, logo design is something you should invest in, if you want your blog design to look professional.
If your budget is tight, you could go to Fiverr and have a logo designed for well – $5. If you use hire a designer from there, be sure to check out their reviews and ratings. Usually you can email them initially, to ask any questions you may have. Although you're only spending $5, you still want to make sure you get it done right.
If you want to get more serious about the design of your logo, you can use services like 99designs. You will pay quite a bit more (from $299 at the time of writing), but that will give you a lot of professional designs to choose from.
How to get the most out of a designer is probably better suited for separate blog post, but it starts with properly briefing them on what you want out of your logo. Colour choices (remember to use your feature colour), summary of your business or blog, preferences in style and more.
A quick search on Google will give you an idea on how to provide someone with a proper design brief.
4. Continue Your Design on Social Media
If we choose to call your blog home base, then social media sites are your outposts. These outposts are designed to attract people to your home base.
Although not literally part of your blog, they form an important extension of it. It is important that design wise you give your social media outposts the same treatment as your blog. Versus what you can change on your blog, there are design limitations of course, but there is still a lot you can do.
No matter which social network you choose, there are things you can change to tie together your overall design.
Profile Picture
Most, if not all social networks make use of profile pictures. Use it to showcase your professionally designed logo – no better way for people to recognise they have landed at one of your outposts.
Cover Photo
Cover photo's (called header image on Twitter) form the largest part of what you can customise. You can use a relevant photo, or even have a custom design made incorporating your feature colour.
It is better to use the same design for all your social media pages. Using Google as an example, you can see how a unified look makes sense: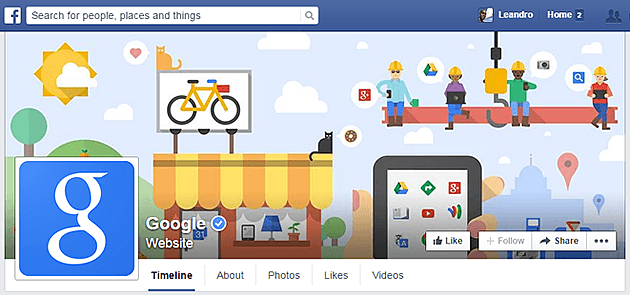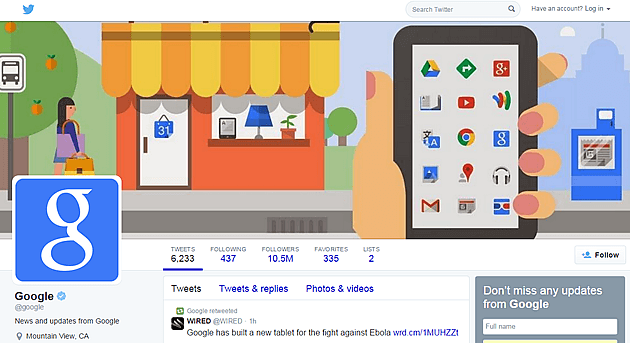 5. Use a Favicon
Last but not least, include a favicon on your site. There are a few reasons why favicons are important – especially when it comes to your blog looking more professional. Here are just a few:
As mini visual continuation of your logo, it extends brand awareness
It gives the appearance of your design being complete
It shows you pay attention to the little things
Easier to identify your blog in a favourites list
Being seen is all too important in the online world. Our eyes are drawn to images first, so especially when having a lot of tabs open, wouldn't you want your blog to be easily recognisable?
As favicons are only 16×16 pixels small, it is better to keep the design relatively simple. Depending on your WordPress theme, most accept png and gif images as a format. If for any reason it requests an ico file, you can easily convert your image by using one of many favicon generators.
As you can see, these are relatively simple steps you can take, to make your blog appear more professional. In doing so people are more likely to listen to what you have to say, generally take you more seriously, and you stand a greater chance of visitors buying what you have to offer.
Leandro Thomas
wpmayor.com